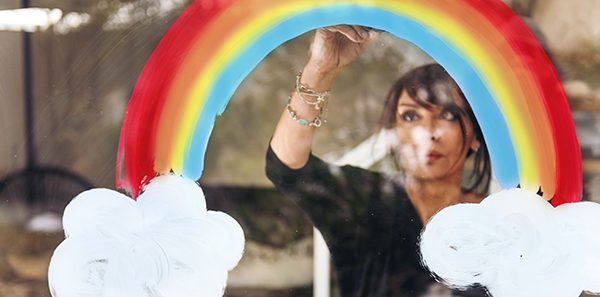 For some time, the word "resilience" has become popular in different areas and its use has expanded considerably since the state of alarm began.
Currently with de-escalation, we are faced with a situation in which we must emerge as human beings and look to the future with courage, in this context, resilience will be essential to turn changes into new opportunities.
Resilience is "The ability of a living being to adapt to a disturbing agent or an adverse state or situation", a concept that is perfectly suited to the moment we live, because we have had to adapt to the changes that have arisen, even getting to grow before them.
Resilient people have great self-knowledge and self-confidence, they are characterised by having an optimistic view of reality, using the difficulties in their favor, as an opportunity to learn.
Resilience is not an innate quality, it may be worked and developed starting from a situation of vulnerability and thus make arise strengths that will help us face the future.
How to work resilience?
Accepting reality and change, understanding the moment we are living. Although we may not change the negative aspects, we may focus on enhancing the positive ones.
Carrying out introspection and identifying negative thoughts that prevent us from moving forward.
Looking for solutions to our problems, looking at them as if they were a challenge will increase security in ourselves, for this, we will take the necessary time, being aware of what we may demand of ourselves and not fall into frustration.
Maintaining our motivation and an optimistic attitude. Do not be discouraged by not achieving everything we set out to do, it is important to keep a positive attitude at all times and keep trying to get closer to our goals.
The information published in this media neither substitutes nor complements in any way the direct supervision of a doctor, his diagnosis or the treatment that he may prescribe. It should also not be used for self-diagnosis.
The exclusive responsibility for the use of this service lies with the reader.
ASSSA advises you to always consult your doctor about any issue concerning your health