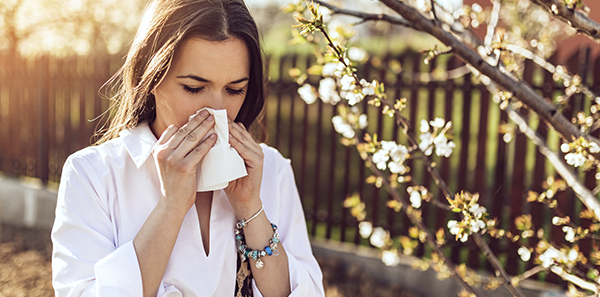 Humans would not be able to survive if there were no mechanisms to combat or prevent infections caused by the countless pathogenic agents and micro-organisms that exist in the environment, such as bacteria, viruses, fungi and protozoa.
The immune system is in charge of defending your body against any external aggressor that tries to invade it.
Types of immunity: natural resistance and acquired immunity
The way in which the body's defences are activated is varied and complex. There are two kinds of immunity against infections: natural resistance and acquired immunity.
In natural resistance, various organic factors in the species prevent the body from being affected by a particular micro-organism, since there will be a non-specific resistance (bactericidal secretions, anti-inflammatory response, the skin, etc.). Other factors are also involved, such as age, nutritional state or other concurrent illnesses.
Acquired immunity is the kind of immunity that develops in a living being when a substance we call an antigen penetrates it. Acquired immunity acts through the use of specific elements: antibodies (humoural immunity) and sensitized lymphocytes (cellular immunity).
Strengthening the immune system on a daily basis
We need to think about what we can do in our daily lives to strengthen our bodies and encourage our defence system to perform at its best.
First of all, we should be strengthening the immune system of elderly people, because as we get older our immune system ages too. Another important group consists of people with underlying pathologies that cause deterioration in the body, such as diabetes or kidney disease, among others.
Lastly, we need to take care of and protect immunosuppressed people affected by cancer or by involvement of the lymphatic or medullary system, as both these systems are essential for the body's defences and are the starting point of acquired immunity.
Here are some recommendations to bear in mind for strengthening the immune system:
If possible, exercise daily for 30 to 60 minutes. This is important for stress relief.
Eat a balanced, healthy diet. The Mediterranean diet is ideal, as it's rich in fruits and vegetables, fatty fish, olive oil and nuts. Certain fermented foods, such as yoghurt and probiotics (due to their beneficial effect on the intestinal microflora) are essential for the body's defence system.
Combat stress and anxiety. It's essential to control the body's hormonal system.
Getting enough good quality sleep, also helps the hormonal system (cortisol).
Vitamins and minerals. Certain vitamins and minerals help the immune system. It's advisable to check vitamin D and vitamin B12 levels and monitor zinc and iron stores.
Make sure to avoid tobacco and watch alcohol intake.
The information published in this media neither substitutes nor complements in any way the direct supervision of a doctor, his diagnosis or the treatment that he may prescribe. It should also not be used for self-diagnosis.
The exclusive responsibility for the use of this service lies with the reader.
ASSSA advises you to always consult your doctor about any issue concerning your health.