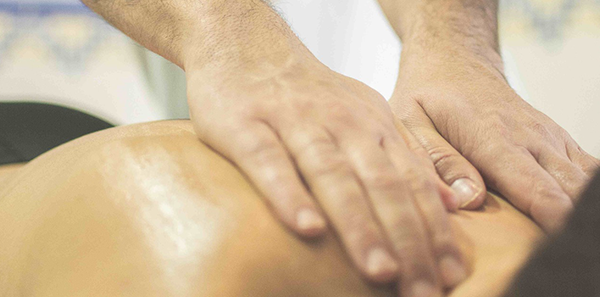 In recent years, physiotherapy has evolved into something more than just a way of treating injuries due to accidents and acute conditions and is now considered essential when it comes to prevention and guidance for healthy exercise, aiming to improve patient care and quality of life. Today's physiotherapists take a holistic approach to patients rather than looking at the injury in isolation. Each case is analysed, looking not only at the affected area but also its relationship with the rest of the body and the patient's lifestyle. That's why Fco Lledò Specialised Physiotherapy designs treatments that consist of four basic stages:
1.An assessment of the patient and his or her state of health, planning, setting objectives and looking at the prospects for recovery.
2. Prevention and postural hygiene.
3. Pain treatment.
4. Resuming physical activity and sport.
The first phase of the treatment consists of an assessment, when the physiotherapist looks at all the medical information provided by the patient, such as X-rays, MRI scans, etc. This is followed by a full physical assessment prior to preparing and planning the right treatment for the problem. Now comes the prevention and postural hygiene phase. Postural hygiene looks at the way we do things in our daily life activities. There are repetitive movements we do throughout the day that harm our bodies. Clear examples include bending the trunk to pick things up from the floor, lifting weights held away from the body, sitting incorrectly, etc. In short, postures that can irritate and increase spinal intra-discal pressure by more than 400%, and which, over time, may cause spinal injuries.
Postural hygiene rules are very simple to follow. Generally, we do these things naturally, although in most cases they do not become habits. It has been shown that by working on these basic rules for at least two weeks they will become part of our daily habits, preventing many injuries.
When dealing with pain and lesions, specialists commonly treat conditions such as arthrosis. Arthrosis is one of the most frequent injuries and is caused by wear and tear to the cartilage (the membrane covering the bones, whose primary function is to act as a cushion and prevent them from rubbing against each other). This wear and tear is mainly due to age, injury or accident and being overweight. It affects both sexes equally and is rarely genetic. Overweight people (whose BMI is higher than normal) are four times more likely to suffer from arthrosis.
Physiotherapists cover the different phases of arthrosis. During the acute phase, when there is inflammation, heat, acute pain and functional impotence, we use analgesic techniques such as electric currents to relieve pain and reduce inflammation such as magnetotherapy, massotherapy techniques and manual stimulation and thermotherapy (cold or hot according to the stage of the condition).
In the second, or sub-acute phase, we start exercise and analytical strengthening of the muscles that stabilise the joint, thus achieving correct joint function, avoiding unnecessary friction and pain, eliminating much of the pain through physical exercises tailored to the injury and the patient's job and sporting activities. However, having arthrosis does not mean having to give up sport. After the subacute phase has ended, your physiotherapist will advise you which sports and activities will help your injury to heal and improve your quality of life.
Finally, during the last treatment stage, physical activity, your physiotherapist and physical activity specialists will create a personalised work plan for you based on the detailed study drawn up in the earlier treatment stages. This team work approach is the only way to achieve a quick recovery and prevent future injuries.
D. Javier Lledó – Physiotherapy
The information published in this media neither substitutes nor complements in any way the direct supervision of a doctor, his diagnosis or the treatment that he may prescribe. It should also not be used for self-diagnosis.
The exclusive responsibility for the use of this service lies with the reader.
ASSSA advises you to always consult your doctor about any issue concerning your health.