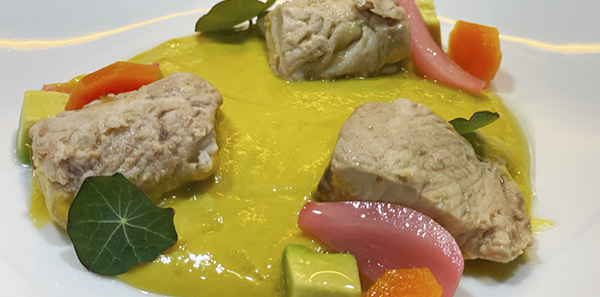 This recipe for "Pickled tuna on gazpacho from avocado and Armenian cucumber", created by chef Gema Penalva (Resto – bar Gema Penalva), contains many vitamins that are beneficial for our organism. In addition, it is a dish that does not contain gluten or lactose.
In the recipe we cal find the necessary ingredients to prepare it step by step, as well as an explanation on how to serve it and the benefits it provides.
We hope you will try it!