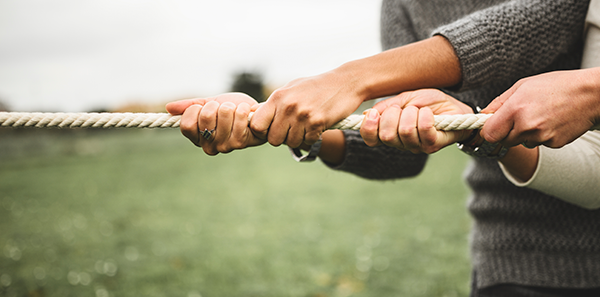 In recent years, and especially in this strange time of pandemic we're living in, the words Resilience and Mental Health seem to be constantly in the media headlines, spoken by politicians, heard in the queue at the bank or the bakery, but what exactly is resilience? What does it have to do with Mental Health?
According to the Oxford Dictionary, resilience is defined as the ability of people or things to recover quickly after something unpleasant, such as shock, injury, etc. In psychology, it is defined as the ability to efficiently adapt and quickly recover after a stressful situation, adversity, trauma, or tragedy. According to the definition, and even phonetically, it's easy to think that it might mean the same as resistance, which, although it sounds similar, is in the conceptual opposite of resilience, because while resistance implies "opposition", the key to resilience lies in the ability to adapt.
And what does Resilience have to do with Mental Health? There are times in all our lives when we have to tackle a range of adverse situations (relationship breakdown, loss of loved ones, work or financial difficulties, physical illnesses and so on) that can be upsetting because they generate a greater load of stress or can interfere with our normal everyday life.
Faced with these adverse situations, humans can react in different ways. One of them could be denial, trying to ignore the problem, continuing to function as if nothing were happening and therefore maintaining stress and the alteration of our functioning with the long-term negative impact of possibly going on to develop anxiety, adaptive or major depressive disorders. Similar consequences might arise from resisting the new situation by trying to maintain your previous mental and physical state by all possible means, since this could lead to major psychological disturbance that could become a mental disorder such as the ones mentioned above.
Another of the approaches that can be taken in the face of adversity is psychosocial adaptation to the new situation, in other words, resilience. Although resilience is not simply adaptation, it's positive adaptation. This means that someone who is resilient, as well as adapting, tackling and overcoming the adverse circumstance, learns from it so they can be more prepared when facing new future challenges.
Being resilient is not an innate quality we're born with, although it's true that there may be a predisposition to it in our character, but we can learn to develop and train it. In resilience training, a series of habits are proposed that encourage the development of this ability:
Have a positive attitude to life. This means trying to see the positive aspects of any type of situation, allowing us to handle adverse situations from the perspective of what can be learned.
Maintain strong self-esteem. Knowing what our strengths are and accepting our limitations.
Focus on the present moment. Dealing with the day-to-day, leaving the past behind and avoiding suffering from potential future events that haven't happened yet and may never happen.
Keep an open mind. Maintaining an attitude open to new experiences, trusting in our ability to adapt to them in a positive way.
Having tools to face up to life's complications and being able to deal with them calmly and thoughtfully will give us the ability to be more resilient and ultimately, avoid the psychological suffering caused by the adversities that inevitably crop up in life and improve our mental health.
Patricia Herbera
Specialist in Psychiatry at San Juan de Alicante University Hospital
The information published in this media neither substitutes nor complements in any way the direct supervision of a doctor, his diagnosis or the treatment that he may prescribe. It should also not be used for self-diagnosis.
The exclusive responsibility for the use of this service lies with the reader.
ASSSA advises you to always consult your doctor about any issue concerning your health.