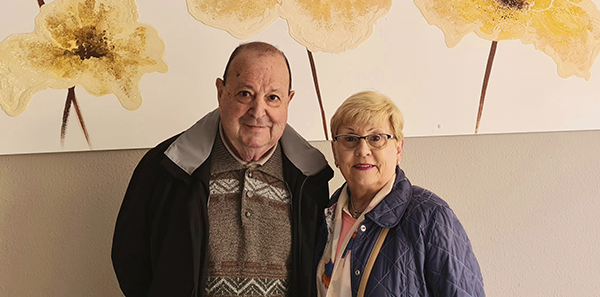 We are Enric Batlle and Àngels Ràfels, a married couple from Figueras and ASSSA policyholders for a few years, since we were previously partners of Previsión Popular de Seguros, an entity that was acquired by ASSSA.
To this day we can affirm that with the change we have only experienced advantages. In the first place, the significant improvement in the medical directory allows us to access many specialists and centers that previously we did not have available. Secondly, we highlight the considerable expansion of policy coverage. Finally, we appreciate the excellent attention and advice of the staff at the Figueras offices. Thank you Mari and Margaux!
We are definitely very happy to be part of an insurer like ASSSA.
Sincerely,
Enric Batlle Perajoan and Àngels Ràfels Casellas – Policy 44.975
The information published in this media neither substitutes nor complements in any way the direct supervision of a doctor, his diagnosis or the treatment that he may prescribe. It should also not be used for self-diagnosis.
The exclusive responsibility for the use of this service lies with the reader.
ASSSA advises you to always consult your doctor about any issue concerning your health.