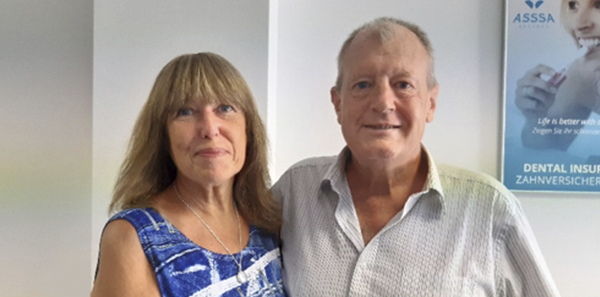 Before retiring and moving to Spain, I was working as the director of the private area of the Royal Brompton & Harefield NHS Trust hospital. So when I started researching health companies to find a suitable policy for my husband and myself, I was clear about what I expected from a reputable health insurance company.
From the moment we met the ASSSA team in Vera, made up of Michaela, Josefina and Karen, we felt very reassured by their professionalism, their deep knowledge of all the policies, as well as their patience and kindness, very important attributes at the time of contracting a health insurance.
We could not be more grateful to ASSSA and the Vera team, for their continuous support and assistance and for everything they have done for us during these two years.
Thank you!
Your Sincerely
Karen and Nigel Rushton – Policies 45.898 and 45.899
The information published in this media neither substitutes nor complements in any way the direct supervision of a doctor, his diagnosis or the treatment that he may prescribe. It should also not be used for self-diagnosis.
The exclusive responsibility for the use of this service lies with the reader.
ASSSA advises you to always consult your doctor about any issue concerning your health.