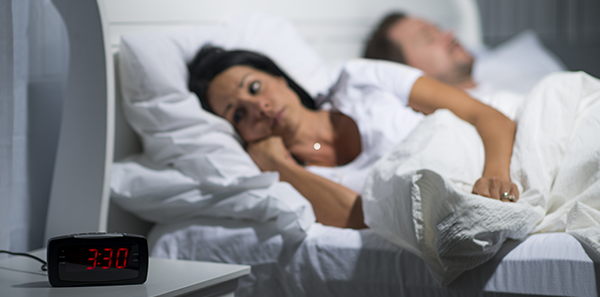 During this state of alarm and quarantine our well-being can suffer sudden changes, affecting our state of mind emotionally due to our employment situation and the economic uncertainty. Frequently this leads us to a sleep disorder and consequently to a disruption in our daytime life and our family relations.
Insomnia is the perception of having poor sleep quality, insufficient or unsatisfactory. One feels helpless due to the impossibility of getting adequate sleep. Sleep deprivation will lead us to daytime disorders, tiredness, irritability, anxiety, lack of concentration, less efficiency at work…
Tips for fighting insomnia:
Schedule your regular activities. Let's call it "daily clock". We should adapt ourselves to the quarantine by organising the daily activities that we had before this happened. It is important to schedule family time with our children and our partner.
Balanced diet. A must. Abide by an established breakfast, lunch and dinner time. Be careful with alcoholic beverages. Regular and correct hydration.
Physical training. It is really important to do physical exercise regularly and, if possible, with some guidelines. Should be adequate to our specific physical condition, place where each family stays during the quarantine…People who already trained regularly should contact their usual fitness trainers online to personalise the activity. Those who are not familiar with physical exercise or practise it sporadically can look at Internet pages where experts give advice about how to do the exercises ant its intensity.
If you do not suffer a chronic sleep disorder and, therefore, you are not under treatment with anxiolytics or sleep inducers, you should not use these substances because of the side effects and the possible dependence they can cause.
You can always contact, online or by telephone, your GP who, without doubt, will help us with this situation.
The information published in this media neither substitutes nor complements in any way the direct supervision of a doctor, his diagnosis or the treatment that he may prescribe. It should also not be used for self-diagnosis.
The exclusive responsibility for the use of this service lies with the reader.
ASSSA advises you to always consult your doctor about any issue concerning your health