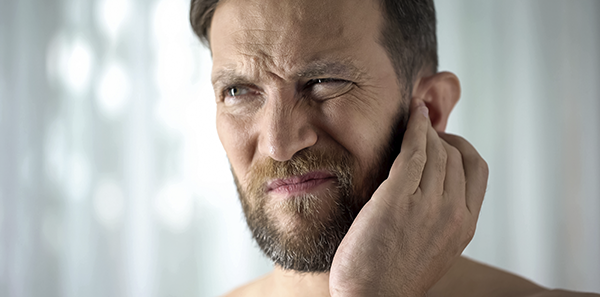 Otic Eczema is a dermatological inflammatory condition that affects the lining of the ear canal and is characterised by intense itching and, oftentimes, scaling or flaking.
Among the most common causes are:
Seborrhoeic dermatitis.
Acne.
Psoriasis.
Contact dermatitis.
Fungal infection.
It is typically a chronic and recurring condition. Dryness, reddening and inflammation of the skin can all produce an intense itching in the ear and lead to violent scratching, which results in varying degrees of damage and possible infections in the skin of the ear canal.
When facing this condition, there is a series of steps we can take to subdue the severe discomfort of an itchy inner ear:
Maximise hygiene and take the utmost care in cleaning the ear canal and outer ear.
Hydrate the skin of the ear canal, especially with essential oils, such as olive oil, rosemary and rose hip extracts. These topical hydrating oils calm the stratum corneum within the ear canal, decreasing inflammation and improving the skin's condition.
Apply anti-inflammatory topical creams such as low potency corticosteroids. Be sure to inform your doctor so that he or she may watch for possible side effects.
If the condition has been caused by bacteria or fungus or if either of these is the consequence of an infection brought on by scratching, treat medically with antibiotics (topical antibiotics) or specific antifungal ointments.
The information published in this media neither substitutes nor complements in any way the direct supervision of a doctor, his diagnosis or the treatment that he may prescribe. It should also not be used for self-diagnosis.
The exclusive responsibility for the use of this service lies with the reader.
ASSSA advises you to always consult your doctor about any issue concerning your health.