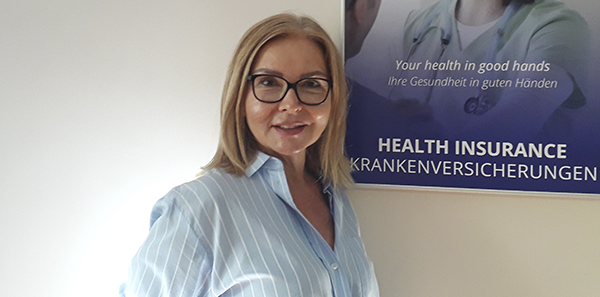 I am an ASSSA insured and I am very happy.
They have a large selection of specialists in their medical directory. The doctors are very professional and they have helped me with the language since my Spanish is not very good, I even had a translator at the San Carlos Clinic in Denia. Of course, I was very happy.
Authorisations for specialist medical tests are processed quickly and without bureaucracy. In addition, the person in charge of the Denia office always helps me with my doubts. She is very competent, helpful and friendly and also, she speaks perfect German.
Sincerely,
Slawomira Maria Immoor – Policy 43.788
The information published in this media neither substitutes nor complements in any way the direct supervision of a doctor, his diagnosis or the treatment that he may prescribe. It should also not be used for self-diagnosis.
The exclusive responsibility for the use of this service lies with the reader.
ASSSA advises you to always consult your doctor about any issue concerning your health.