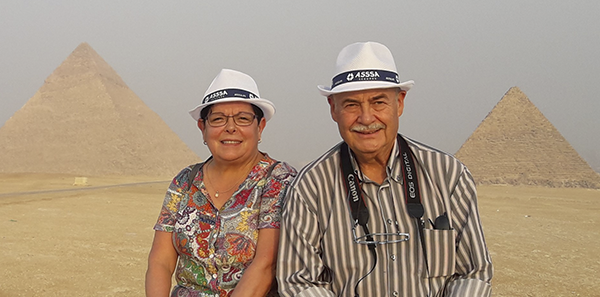 We are the married couple, Andreu Desplans and Roser Buxeda, from Figueres. We love to travel and since a few months ago we are insured with ASSSA, as we come from the former insurer company Previsión Popular de Seguros, S.A. which has now been transferred. Roser has been a member of that company since she was born, almost seventy years ago, and when we got married, I joined too.
We have certainly verified a very positive difference. First of all, because of the kindness and professionalism of the employees of the local office, Mari and Margaux, and because of the expansion of the medical services that we have access to, both local and regional, and also thanks to the improvement of the waiting times for the appointments with the specialists .
We are delighted with the change and we hope everything will always get better as it has been until now.
Yours faithfully,
Andreu Desplans y Roser Buxeda – Policy 45.169
The information published in this media neither substitutes nor complements in any way the direct supervision of a doctor, his diagnosis or the treatment that he may prescribe. It should also not be used for self-diagnosis.
The exclusive responsibility for the use of this service lies with the reader.
ASSSA advises you to always consult your doctor about any issue concerning your health