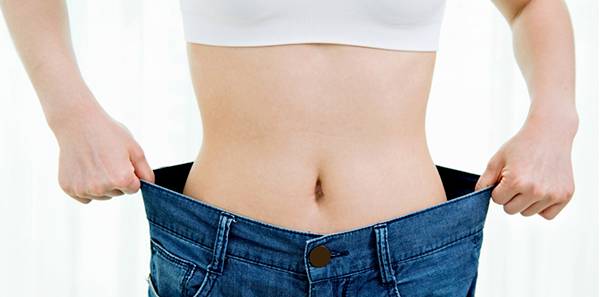 Obesity is a chronic, complex and multi-factorial disease that is often accompanied by other associated co-morbidities that limit and worsen quality and life expectancy such as: hypertension, diabetes, sleep apnoea syndrome, osteoarticular problems, higher cancer rate, etc.
There are many "conservative" pharmacological, dietary and endoscopic treatments that in many cases do not work in the long term and usually have a "rebound effect" of renewed weight gain. Bariatric surgery has become the ultimate treatment for obese patients and is the only proven method that guarantees excellent long‑term weight loss results.
Bariatric surgery, also known as metabolic and weight loss surgery, consists of a stomach reduction and the most commonly used techniques are gastric sleeve and gastric bypass.
Nowadays bariatric surgery is a safe and effective technique that is performed by laparoscopy (minimally invasive surgery) through five small orifices that barely leave visible scars and with a hospital stay of just 48 hours. Compared to other non-surgical techniques, these are the main benefits of weight loss surgery:
Greater weight loss: patients lose more than 65% of excess weight during the first year.
More satiety: decreases appetite and the feeling of hunger and allows people to lose weight more easily.
Longer-lasting results: bariatric surgery is the most effective method of combating excess weight in the long term.
Reduction in diseases associated with obesity: diabetes, hypertension, obstructive sleep apnoea syndrome, cholesterol or cardiovascular risks.
The importance of multidisciplinary monitoring
Weight loss surgery is life-changing for patients and studies show that a multidisciplinary approach is essential for better long-term outcomes. Before choosing who should perform the operation, an important factor to consider is the choice of a multidisciplinary team made up of surgeons, endocrinologists, nutritionists and psychologists with experience in obesity.
Who is a candidate for bariatric surgery?
The most important factor is the degree of obesity that is calculated using the Body Mass Index (BMI). Candidates for weight loss surgery are people between the ages of 16 and 70 who meet the following inclusion criteria:
Patients with morbid obesity: BMI greater than 40 kg/m2.
Patients with BMI greater than 35 kg/m2 with one or more diseases associated with obesity.
Patients with BMI greater than 30 kg/m2 and serious problems for the control of cardiovascular diseases and type 2 diabetes.
Ultimately, if you are obese and have failed other treatments, you should consider seeing a surgeon who specializes in bariatric surgery. Most bariatric patients experience a dramatic change of life on a physical as well as a psychological level, prompting them to ask themselves: why didn't I have surgery before?
Dr. Manuel Prados Guzmán
Head of Service and Surgeon in the
Surgery Unit at Barcelona Hospital
Universitario Dexeus Quironsalud
The information published in this media neither substitutes nor complements in any way the direct supervision of a doctor, his diagnosis or the treatment that he may prescribe. It should also not be used for self-diagnosis.
The exclusive responsibility for the use of this service lies with the reader.
ASSSA advises you to always consult your doctor about any issue concerning your health.