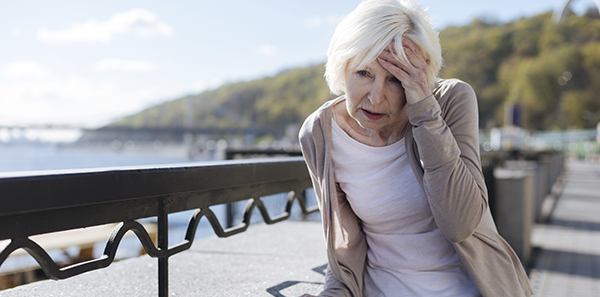 Dizziness, unsteadiness or vertigo is a frequent and common reason for people to visit the doctor's surgery. It's very difficult to assess vertigo, as it's a subjective complaint that can't be measured. What we can say for sure is that every one of the three disorders is balance related.
Balance is the correct perception of our own position in space, independently of the movement of either the body or surrounding objects. Keeping balance depends on the proper coordination of the visual, labyrinthine (inner ear), proprioceptive and cerebellar systems, which are all connected via the cerebral cortex. Loss of balance occurs when any of these systems is disturbed and produces a "false" sensation in the individual that they are moving compared to the surroundings, or of the surroundings moving compared to them.
Vertigo is like a hallucination of movement. It's a specific term used to describe a feeling of spinning.
If a feeling of vertigo is experienced, it's advisable to start doing vestibular rehabilitation exercises in series of 20 repetitions of:
Eye exercises:
Look up and down, keeping your head still, slowly at first and then fast.
Look from one side to the other, keeping your head still, first slowly and then fast.
Focus on a finger on an outstretched hand and move the finger closer to your nose then further away.
Head and eye movement:
Tilt your head forward and then straighten with your eyes open, slowly at first, then fast.
Tilt your head from side to side, first slowly then fast.
Arm and body movement:
Shrug your shoulders and make circles with your shoulders.
Twist your waist to the right and to the left.
Twist your head from side to side, first slowly and then fast.
Standing up:
Get up from a seated position, stand up with your eyes closed and then with your eyes open.
Throw a tennis ball from hand to hand, keeping the ball above eye level.
Bend forward and pass the ball from hand to hand behind one knee.
Travelling movements:
Step up and down using a box or platform, first with your eyes open and then with them closed.
Walk around a chair 10 times with your eyes open and repeat with your eyes closed.
The information published in this media neither substitutes nor complements in any way the direct supervision of a doctor, his diagnosis or the treatment that he may prescribe. It should also not be used for self-diagnosis.
The exclusive responsibility for the use of this service lies with the reader.
ASSSA advises you to always consult your doctor about any issue concerning your health.